Aloha!
Welcome and mahalo (thanks) for visiting the web site of Affordable Chiropractic, the only office in Silicon Valley offering quality chiropractic care for under $100 per month. We are minutes from Campbell, Cupertino, Los Altos, Los Gatos, Milpitas, Mountain View, San Jose, Santa Clara, Saratoga, & Sunnyvale.
We offer quality chiropractic care at a great price. Imagine: no waiting, flexible appointment times, and no hidden fees! We make chiropractic care easy and affordable. We believe everyone should have access to, and receive, the best chiropractic care.
We accept all patients regardless of age, condition, or financial ability to pay! Please browse this site as an introduction to chiropractic and what it can do for you. If you have any questions, please don't hesitate to contact us. We are here to help and serve you!
About Dr. Jay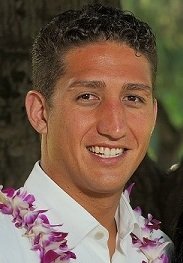 Dr. Jay was born in San Clemente, California, and lived most of his life in South Orange County. He received his undergraduate degree in Chemistry before receiving his Doctor of Chiropractic, with a focus in Wellness Care and Max Performance, at Life Chiropractic College West in Hayward, CA. He started associate practice at Francis Chiropractic in Tustin, California, followed by private practice in Laguna Hills. In 2008, after falling in love with the Sunnyvale and Silicon Valley community, he relocated there, and currently serves as clinic director and chief wellness practitioner of Affordable Chiropractic in Sunnyvale, CA. He has successfully owned and operated a wellness based family practice for the last SEVENTEEN years.
Dr. Jay specializes in the care of families, athletes, and individuals by MAXIMIZING the FUNCTION of your entire BEING through your Brain and nervous system.   He is dedicated to continuing his research and education so he may provide the latest information and techniques for his practice members. His care incorporates a variety of techniques which are tailored to the individual needs of his patients. Dr. Jay says:
I love helping each individual be healthier and express his or her full life potential. We live our lives through our nervous system, and when the nerves have interference due to fixations (misalignment) of the spinal bones (vertebral subluxations), it disrupts one's ability to function, heal, be healthy, and ultimately reduces their overall well-being.

Addressing this condition with REGULAR CHIROPRACTIC CARE helps RESTORE NERVE FUNCTION and system PERFORMANCE. It allows the body to function more normally, increasing the mind-body connection, and heal more efficiently and naturally without the use of dangerous drugs and risky surgeries. In addition, through a combination of affordable chiropractic care and a philosophical understanding of how the body works, I can help individuals learn how to become more responsible and actively involved in a wellness-based lifestyle.
Dr. Jay commonly refers to his mission as "one that is purpose-driven by the possibilities to improve a person's life to express and live to their highest divine potential." The core of Dr. Jay's beliefs is that we all possess the ability to create health and wellness, but too many of us live below our potential because we are constantly besieged by negative stresses which undermine our quality of life.
Dr. Jay feels the greatest gift we can give our families, our friends, and ourselves is to achieve our highest potential in life. Being well is more important than just feeling good, and Dr. Jay knows safe and natural conservative chiropractic methods have helped millions of people through their aches, pains, and disadvantages of poor health. Over the past fifteen years, Dr. Jay has transformed his practice into one focused on the inborn and innate ability of each of us to achieve and express our full health potential. He is dedicated to making chiropractic care easy and affordable for his patients — regardless of age, condition, or financial ability to pay. As he likes to say, "You and I should see each other ONCE a WEEK so that I may help MAXIMIZE your FUNCTION and HUMAN POTENTIAL….until one of us dies!"
Dr. Jay loves his O'HANA (wife Sarah, his 2 kids; ages 8 and 4), his biker Boxer Harley, playing and coaching sports, motorcycles, exercising, many DIY projects, dancing, playing the ukulele with a strong desire to learn slack key guitar.